Company Overview
---
Company History
Our Mission
Credentials
Who We Are
Since 2001, Information Sciences Consulting, Inc. (ISCI) has earned an exemplary reputation for providing superior customer service to our clients. Our staff of engineers, software developers and technicians continue to provide exceptional client support. ISCI has been recognized again and again for outstanding dedication to excellence and innovation on vital mission support tasks. Our diverse experience which spans numerous disciplines and locations, has provided the ISCI team with an understanding of our client's mission and goals, and we build upon that understanding with expertise gained on each new award that we receive. ISCI is a leading solutions integrator focused on using information and technology to solve real world problems for the Federal, state, and local Government organizations we serve. Our Information Solutions, Professional Services, Information Assurance, IoT Cyber Security and Training experts apply the latest technologies and industry methodologies to project management, analytical, personnel training and force structure, healthcare, and education challenges.
From the outset, our commitment to the mission of our clients has repeatedly produced extraordinary results.
Whether we are functioning as the prime or as a subcontractor, ISCI consistently provides mission focused, critical services for our clients. ISCI's consistently "Excellent" ratings in each performance area demonstrate our commitment to exceed the expectations of our customers. ISCI understands how to operate in high-risk environments where work is driven by task orders and special requests, as well as by sustained mission requirements. Our processes drive internal metrics, and ISCI develops a partnership with our clients to assure that meaningful metrics and service level agreements are in place for cost, schedule, and technical performance. ISCI personnel are trained in "lean process" re-engineering and have successfully implemented Lean and Six Sigma principles to effect quantifiable, measurable process improvement. Our commitment to best practices is evidenced in the qualifications of our executives and senior level management, many of whom possess Six Sigma Black Belts, Project Management Institute Certifications, and ITIL v3 Certifications. As a company we hold CMMI certifications and/or expert level ISO (International Organization for Standardization) certifications.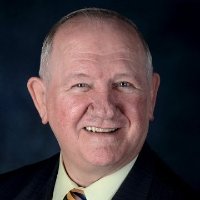 President & CEO | Byron A. Van Epps
Mr. Van Epps is a seasoned corporate executive who is the Owner and Chief Executive of a Service Disabled Veteran Owned IT Services company he founded and subsequently incorporated in 2001. Through his personal leadership and executive management skills he has achieved better than a 100% growth rate year over year since 2001 leading 3 separate companies. As an executive leader, effective communicator and successful collaborator, achieves full consensus in diverse groups. Efficiently works independently, overseeing the management of business development and corporate operations to builds effective teams that provide innovative solutions to complex problems. A strategic thinker who uses existing business relationships to enhance corporate profitability by consistently winning new business.
28 Years of total process-oriented executive leadership with full life cycle business development experience in the Defense/Civilian Federal marketplace. Experience includes: Chief Executive, Executive VP of Operations, CIO, Sr. VP of Business Development with oversight of opportunity identification, capture strategy, teaming assessment, proposal management, contract award implementation and post award customer relations resulting in the following:
Seasoned veteran at increasing revenue year over year
Executive Leadership training through CSC, IBM and Lockheed Martin Executive Leadership Program
Envisioned, orchestrated and managed the strategic development of three (3) privately held corporations, each with no prior capabilities or revenue
Exceeded $50 million in annual revenue yielding 250% growth year over year in each corporation
Awarded new contracts every year since 2001
Awarded over $83.7 billion in new business in several different business sectors
Developed over 250 proposals with a Probability of Win (Pwin) rate of 74%
Awarded contracts in: DoD (Army, Navy), DOT (FAA, USCG), NASA, USDA, DOI, DOE and NIH
In 2012 instrumental in proposal development resulting in contract wins for CSC (SSES NexGen) and GDIT (Army Private Cloud 2)
OUR MISSION
As a certified Center for Veterans Enterprise (CVE) –Service Disabled Veteran-Owned Small Business (SDVOSB) we identify, develop and implement cost effective solutions using leading edge technology and innovation to assist our clients in achieving their operational objectives within scope, budget and on time by providing the following:
Program Management
Business and Administrative Systems Support
Cyber Security
Systems Engineering & Technical Assistance (SETA)
IT Operational Planning and Big Data Analytics
Supply Chain and Logistics Support

Administrative Support
Software Engineering
Service Desk Support
Staff Augmentation
Training, and
Facilities Management
CORPORATE PROFILE
Incorporated in 2001
Service Disabled Veteran Owned Small Business (SDVOSB)
FAA eFAST MOA Prime Holder
VA VECTOR Prime Holder
Seaport-e Prime Holder
DUNS # 806533043
Primary NAICS Codes: 541511, 541512, 541513, 541519, 541611, 541618, 541690, 541990, 561110, 611692
Headquartered in Manassas, VA